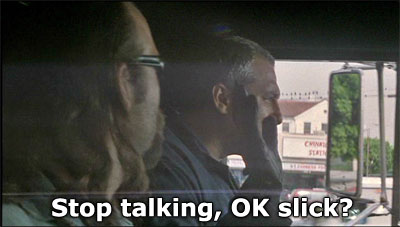 So in all honesty I kind of avoid those really long interviews that involve CEO's and what not. But this came to my attention today. This is from an interview at
GamaSutra
with Simon Jeffery who is now the CEO of Sega of America. When asked about Secret Level (developer of Iron Man and Golden Axe) if they would ever be an AAA studio, he had this to say:
I think the design side of the studio... they don't have world-class designers, but they do have world-class technology and world-class art.
Keep in mind that Sega owns Secret Level!! It is this guy's job to be like, 'Iron Man sold the #'s we were looking to sell and Golden Axe is going to be a huge hit!" or some other PR nonsense.
Instead he compares them to another studio and talks shit about their designers. I've played Iron Man and trust me - design was not the single factor that made that game rank below the 50's on Gamerankings.
It's very easy to blame design as to why things went bad but I'm sure he didn't bother to check the tools pipeline to see how long it takes to re-iterate on stuff or how often the game kept crashing right before Alpha, and the other 9 billion small things that make developing a game harder then it should be.
I also love how this whole thing unfolds - he talks more about Secret Level by saying:
"We acquired them for a pretty small amount of money and built them out."
So they buy them for cheap knowing what they were strong and weak at and when Iron Man doesn't pan out he finds the easiest escape goat. Not only that but supposedly this 'design weak' studio is now in charge or re-booting one of their classic franchises. Not a great decision if thats how he felt in the first place.
All I know is that if I was a designer at Secret Level I would be looking for a new job immediately. Don't put up with that type of abuse.
There are a lot of world class CEO's in the video game industry and you Simon Jeffery are definitely not one of them.